Whether you wear jeans, a skirt, or leggings, boots are an adorable touch to an outfit.  You can wear boots that go up to your ankles, calves, or knees, and you can pick styles with knitted fabric, or small, round buttons lined up the sides!  Laces, zippers and tall heels are other fun additions to your shoes.  Here are three pairs of boots I have received or bought over the last few years.  Let me know what style is your favorite!😜
1.  High- Heeled and Tall with a Cozy Touch                                                                          These were $20 on Black Friday, and my mom had $10 of Kohl's cash, so we bought them for $10!  I love the knitted fabric under the laces.  It's a super cute addition!  I bought the black version, and I am LOVING them.  You can find them here.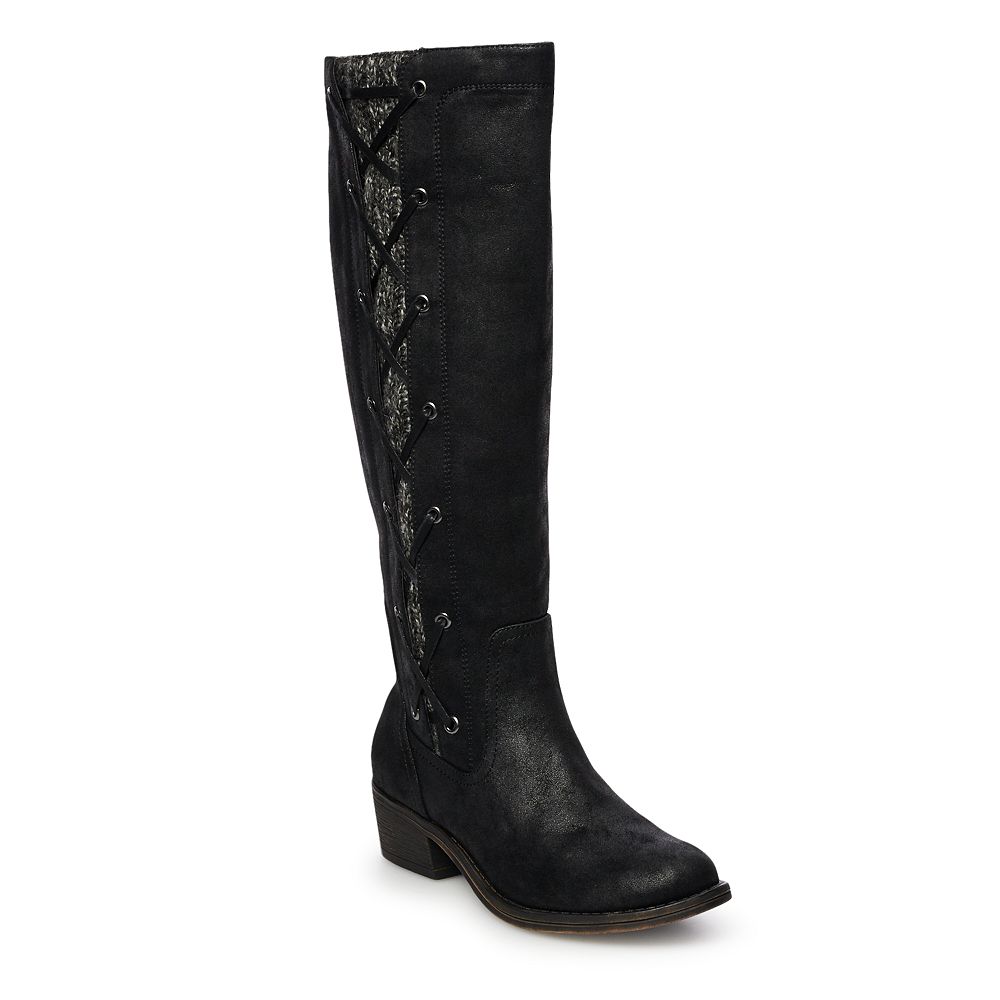 2.  Fuzzy and Middle Height Boots
I'm growing out of these, but a few years ago I found these on sale for $18 at Old Navy.  They are warm and fun, but you want to avoid water when you are in them unless you make them waterproof.  I couldn't find the same type as mine online, but you can see a similar style here.
3. Fancy, Small, and Black Boots
I got this pair from Old Navy.  I forget exactly how much they cost at the time, but I love these boots!  They are wonderful because of their simplicity, but also because of their fancier touch.  They are easily put on, and don't have super tall heels.    You can take a look at something similar here.  The biggest difference I see between the ones I found online and the ones I own, is that mine have a strap on each shoe.
Do you like to wear boots?  Or do you prefer sandals, sneakers, or another type of shoe?  What do you like to wear boots with?  Jeans, dresses, or leggings?  Comment below to tell me!